Background
The "Knowledge Space - Elementary Particle Physics" has been developed in 2012 within the framework of the project "Public Science and Digital Knowledge Spaces". The project was a cooperation between the ZAK | Centre for Cultural and General Studies at Karlsruhe Institute of Technology (KIT) and Merz Akademie Stuttgart, with funds from "Kreativitäts- und Innovationsring Baden-Württemberg".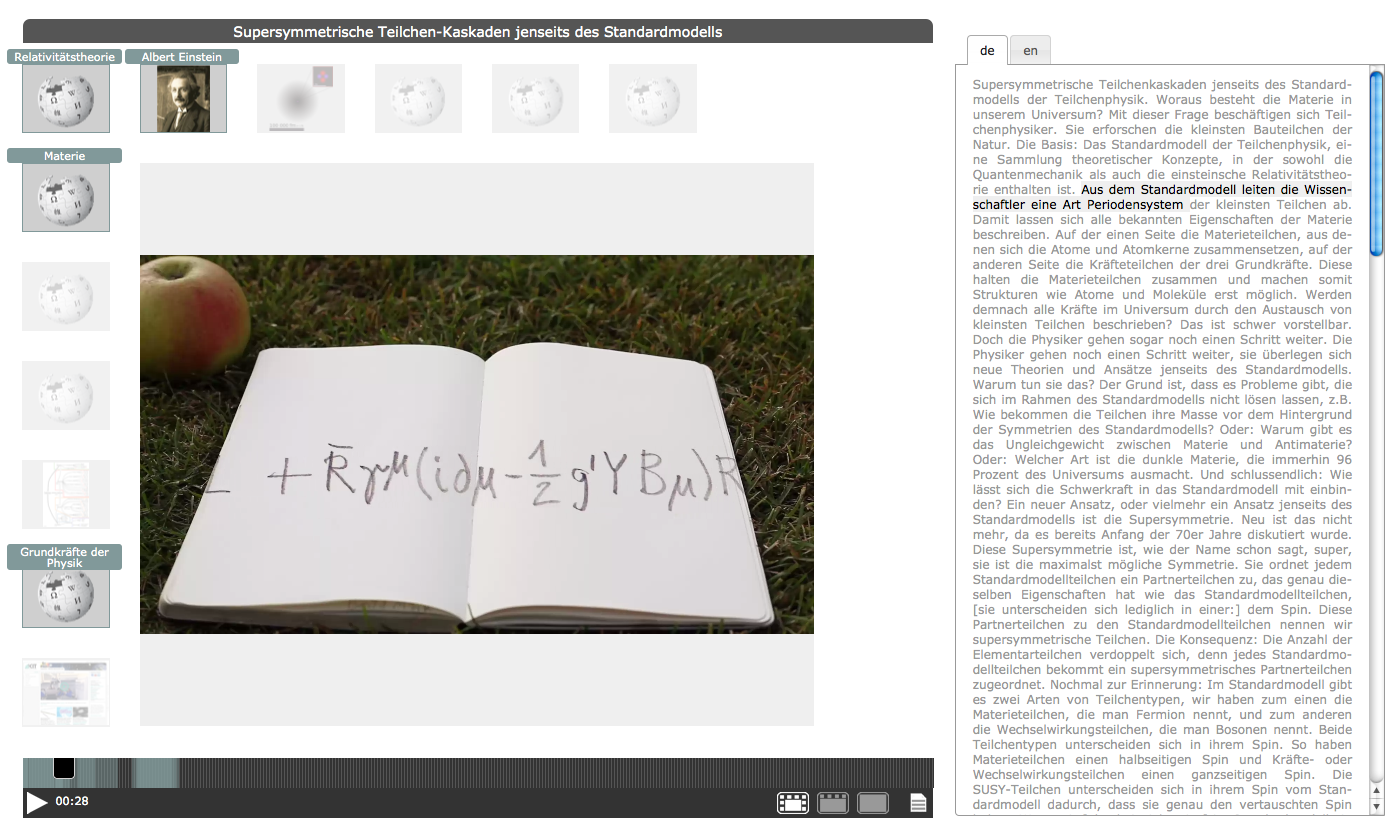 All 21 Videos have been shot in 2011 as part of the project "InsideScience – Public Science in Collaborative Research Projects", supported by the "German Research Foundation" (DFG). The goal of "InsideScience" is to make complex scientific research accessible and comprehensible to a broad public.
New Features
For the project, the Open Hypervideo Player has been improved both in terms of usability and project-specific functional requirements. With the new player, it is now possible to:
---
add an unlimited number of annotations to a sequence
(the layout adjusts automatically)
reference different annotation-types, such as:

Wikipedia Articles
Locations (OpenStreetMaps)
Videos (Youtube & Vimeo or any HTML5 Video [webm&mp4] )
Webpages
Images
Arbitrary Text

cut videos (set start- & endpoints)
build sequences out of multiple (cut) video files
add multilingual and interactive transcripts
(in sequences with multiple videos, the transcripts are automatically cut and joined into a single sequence-transcript)
interlink an unlimited number of sequences
---
Screenshots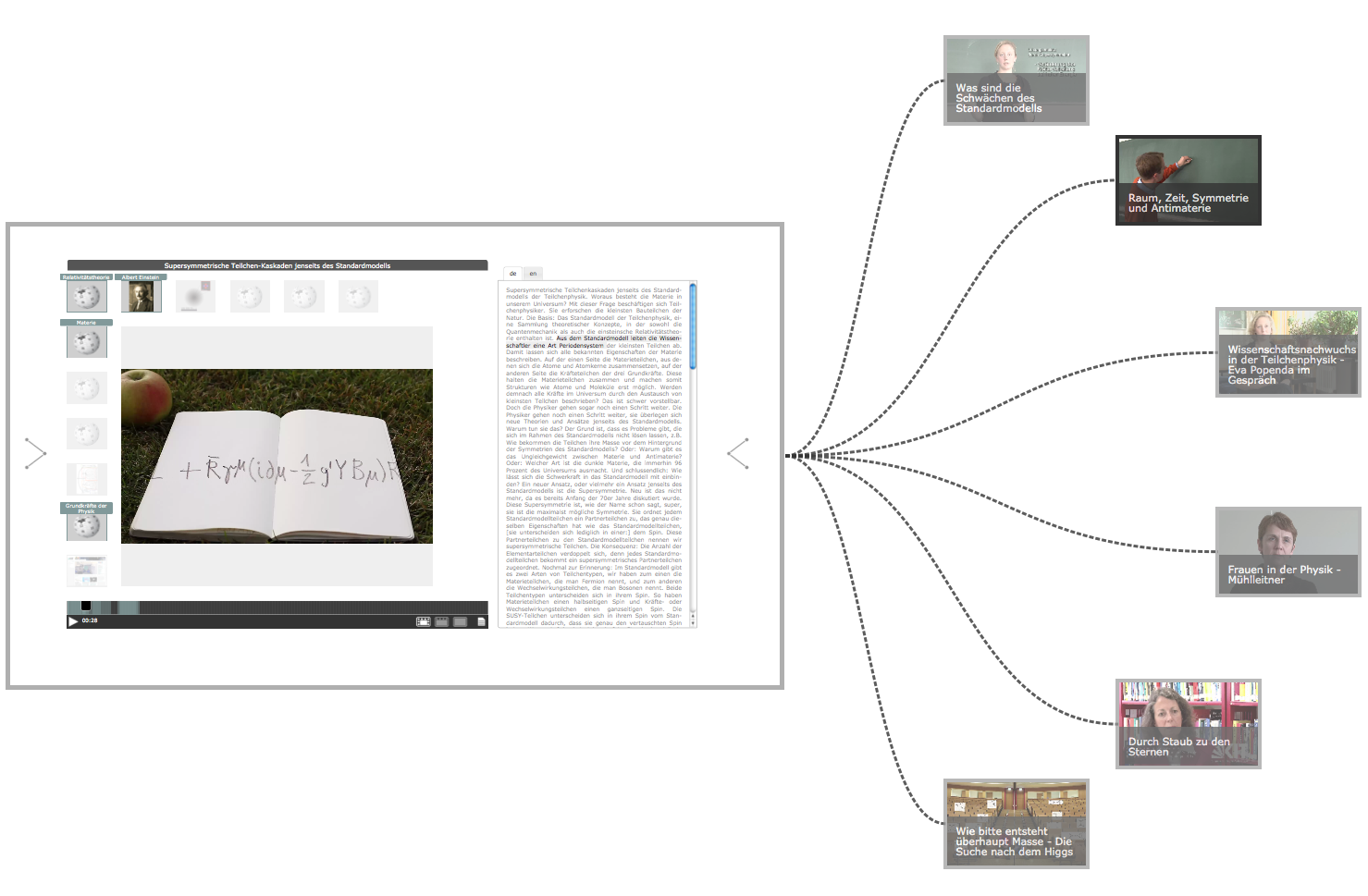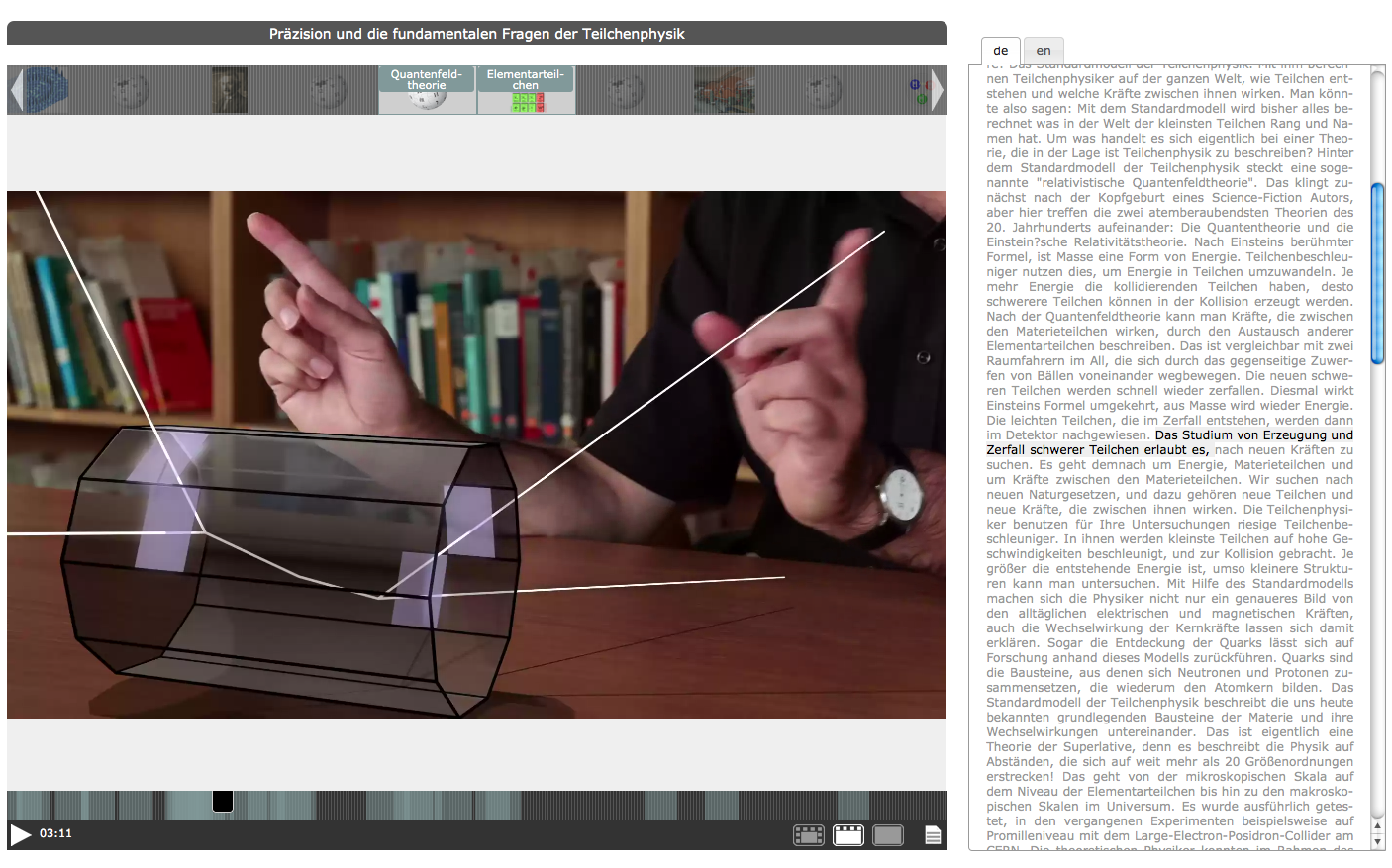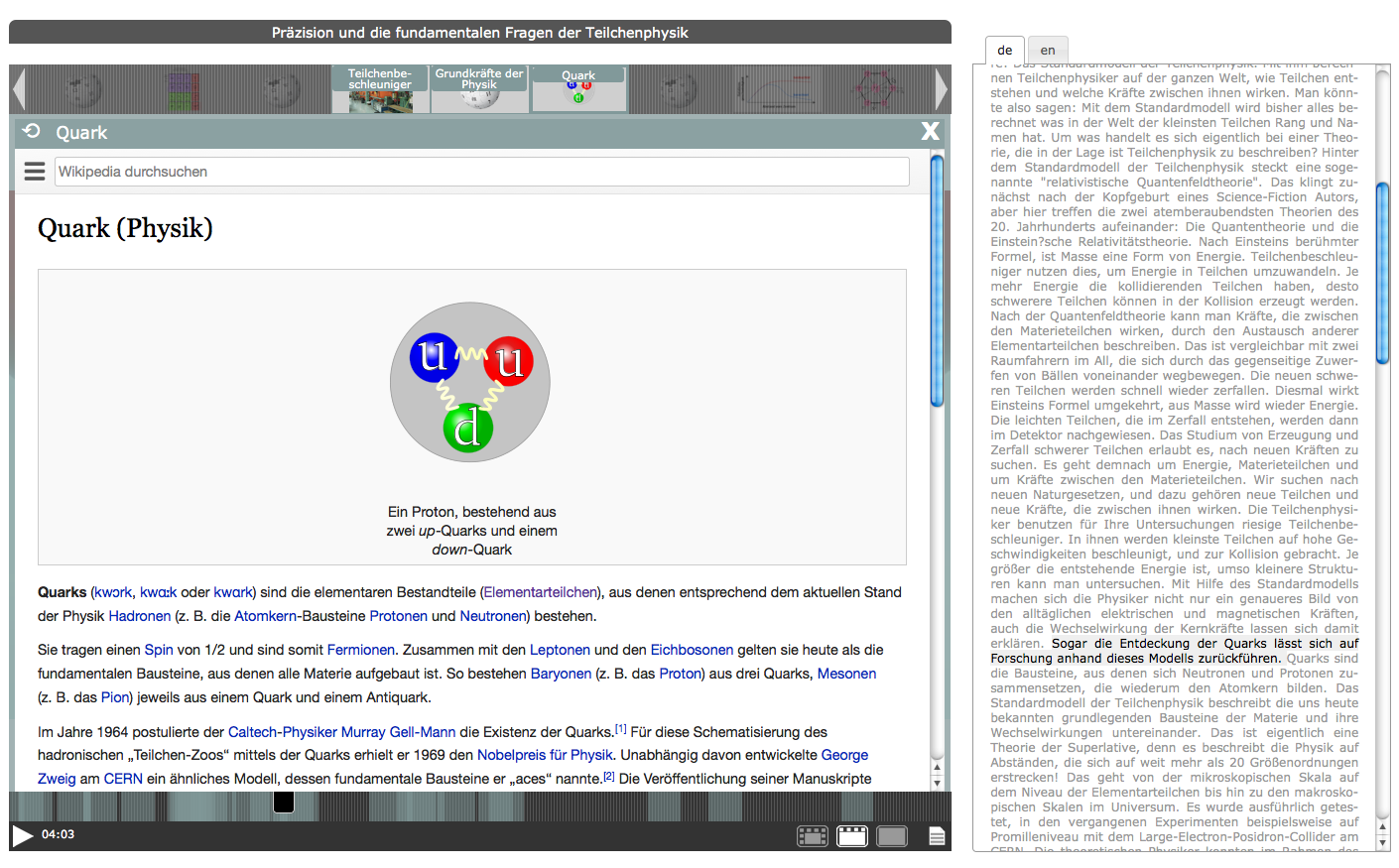 Some experimental features have been disabled for this prototype. Those include possibilities for users to actively record and then share their trail through the hypervideo web. For conceptual reasons, we also completely removed sensitive regions / hotspots from the interface.


➡ Live Demo ( Firefox, Chrome, Safari )

Scientific Direction: Prof. Dr. Caroline Y. Robertson-von Trotha
Project Coordination (ZAK): Stephan Breuer, Jesús Muñoz Morcillo
Project Coordination (Merz Akademie): Prof. Mario Doulis, Jörg Frohnmayer
Implementation: Joscha Jäger, Stephan Breuer
Software Development: Joscha Jäger